Did you know that Alexander the Great had different colored eyes like mine-known as heterochromia ?
I saw a picture image of George Washingtons Mother -Mary Ball Washington-in a library book that shows that she also had slightly different color eyes!!
this bust of Nefertiti in Berlin,Germany shows me that she had different color eyes like mine.
Nefertiti was a Hittite princess who married the Pharoah to seal a treaty or bond between two empires-I believe that her ancestors originally came from the area north of the Black Sea-(Siberia)
List of people with heterochromia

From Wikipedia, the free encyclopedia

Jump to: navigation, search

This is an incomplete list, which may never be able to satisfy certain standards for completion. You can help by expanding it with sourced additions.

This is a list of notable people who have been documented as having heterochromia.
Alexander the Great--

Anastasius I of the Byzantine Empire--

Dan Aykroyd--

Kate Bosworth--

David Bowie--(Bowie's status is ambiguous. Some sources[8] indicate that Bowie's appearance results only from a permanently dilated pupil, and not from heterochromia.)--
Michael Flatley--

Louis Émile Javal--

Mila Kunis--

Oded Kattash--

Tim McIlrath--

Les Murray--

Pacho O'Donnell--

Max Scherzer--

Jane Seymour--

Kiefer Sutherland--

Christopher Walken--
Jane Seymour-what a dish!!
Seymour has had a long acting career in both film and television, beginning in 1969 with an uncredited role in Richard Attenborough's film version of Oh! What a Lovely War. Soon afterward she married Attenborough's son, Michael Attenborough. Her first major film role was as Lillian Stein, a Jewish woman seeking shelter from the Nazis with a Danish Christian family in the 1970 war drama The Only Way.

From 1972 to 1973, she gained her first major TV role as Emma Callon in the successful 1970s series The Onedin Line. During this time she appeared as female lead Prima in the two-part TV mini-series Frankenstein: The True Story and as Winston Churchill's lover Pamela Plowden in another of the films produced by her father-in-law, Young Winston. She also drew her first major international attention as Bond girl Solitaire in the 1973 James Bond film Live and Let Die. IGN ranked her as 10th in a Top 10 Bond Babes list.[1]

Seymour divorced Michael Attenborough in 1973. She then took only two minor TV roles until cast as Princess Farah in Sinbad and the Eye of the Tiger, the third part of Ray Harryhausen's Sinbad trilogy, in 1975. (The film was not released, however, until its stop motion animation sequences had been completed in 1977.) In 1978, she played Serina in the Battlestar Galactica motion picture, and then in the first two episodes of the series that followed, until the character was killed. In 1981, she was cast as Cathy Ames in the TV miniseries of John Steinbeck's East of Eden. She also played the role of an undercover reporter in a TV movie about the Dallas Cowboys Cheerleaders.

In 1980, Seymour returned to the big screen in the comedy Oh Heavenly Dog opposite Chevy Chase, and as Elise McKenna in the romantic fantasy Somewhere in Time opposite Christopher Reeve. Seymour appeared nude in the 1984 film Lassiter, co-starring Tom Selleck, but the film was a box office and commercial failure. In 1987, Seymour was the subject of a pictorial in Playboy magazine, although she did not actually pose nude.

Seymour won the female lead in the 12-part TV miniseries, War and Remembrance (1988), in which she played Natalie Henry, an American Jewish woman trapped in Europe during World War II. The series was based on the successful novel by Herman Wouk, and is noted for its accurate and graphic depiction of the Holocaust.

In 1989, on the occasion of the 200th anniversary of the French Revolution, Seymour appeared in the television movie La révolution française (filmed in both French and English). Seymour appeared as the doomed French queen, Marie Antoinette; the actress' two children — Katherine and Sean — appeared as the queen's children.

Seymour continued to take numerous roles in TV movies and series, most notably as Dr. Michaela "Mike" Quinn in the TV series Dr. Quinn, Medicine Woman and its TV-movie sequels (1993–2001), through which she met her fourth husband, actor-director James Keach. In 2004, she made several guest appearances in the WB Network series Smallville, playing Genevieve Teague, the wealthy, scheming mother of Jason Teague (Jensen Ackles). She also made a guest appearance on Law & Order: Special Victims Unit.

Seymour returned to the big screen in 2005 with playing Kathleen Cleary, wife of fictional U.S. Secretary of the Treasury William Cleary (Christopher Walken), in the comedy Wedding Crashers. She returned to TV in the short-lived WB series Modern Men, broadcast in spring 2006.

In fall 2006, Seymour guest-starred as a law-school professor on an episode of the CBS sitcom How I Met Your Mother and as a wealthy client on the FOX legal drama Justice. In 2007, she guest-starred in the ABC sitcom In Case of Emergency, which starred Lori Loughlin and Jonathan Silverman. She also appeared in ITV's Marple: Ordeal By Innocence based on the Agatha Christie novel. She was a contestant on season five of the U.S. reality show Dancing with the Stars.

Seymour is currently the face of an advertising campaign for the Scottish furniture chain Reid Furniture in the UK. In 2008 she replaced Selina Scott as the new face of Country Casuals.

[[[[[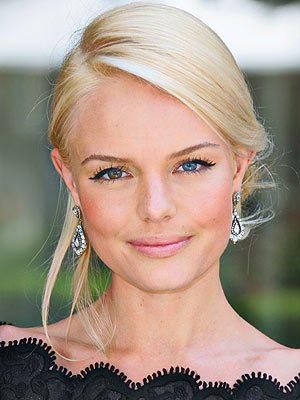 Actress Kate Bosworth
Anastasius was born in Dyrrachium (modern Durazzo, in Albania), on the Adriatic coast, ca. 430. He was not prominent at the court of Zeno, reaching the minor rank of silentiary in the palace. His religious knowledge, however, meant he was considered in 488 for promotion to bishop of Antioch. After Zeno's death Anastasius was acclaimed as emperor 11 April, 491. Anastasius was the choice of Ariadne Zeno's widow, and seems to have been a surprise to the aristocracy. A month after his accession, Anastasius married Ariadne, on 20 May, 491, but the marriage produced no children. He was buried with Ariadne in the Church of the Holy Apostles in Constantinople. Anastasius was nicknamed "Dicorus" (Two-Pupils), because of his eyes (one black, one blue). He died 8/10 July, 518 and was succeeded by Justin.
After Zeno's death, his brother Longinus (from Isauria) had hoped to become Emperor. Anastasius exiled him to the Thebaid in Egypt and expelled other Isaurians from Constantinople. Other non-Isaurian officials were also removed. These actions provoked an Isaurian revolt. Although the main rebel army, led by Longinus of Cardala, was rapidly defeated in 491 at Cotyaeum in Phrygia, it was not until 498 that all the rebels were mopped up from their Isaurian strongholds.
In the Balkans, Bulgar raids across the Danube from as early as 493 prompted construction of the Long Walls between the Propontis and the Black Sea, as well as renewed work on Danubian defenses. These defensive efforts had been made possible once Theoderic's Goths had left the Balkans for Italy. Anastasius also faced minor problems along the eastern frontier in the first decade of his reign. The long-awaited war with Persia broke out in 502. Despite early setbacks, the Romans finally prevailed and peace was made in 506, followed by intense work on eastern defenses, especially at Dara. Anastasius recognized Theoderic as king in Italy in 497, though conflict briefly ensued over Pannonia in 505-510, before peace was made.
Anastasius' religious beliefs were strongly Monophysite, though at his accession he had made professions of Chalcedonianism. The increasing displays of Monophysitism led to tension with the strongly Chalcedonian Patriarch of Constantinople, Euphemius. Anastasius exiled Euphemius in 496 and replaced him as patriarch with the Chalcedonian Macedonius. In 511 Anastasius replaced Macedonius with a Monophysite patriarch and in Antioch in 512 appointed the Monophysite Severus as patriarch there. The replacement of Macedonius in 511 provoked riots in Constantinople and the revolt of Vitalian in Thrace. Vitalian was the magister militum per Thracias who used his army in an attempt to force Chalcedonian orthodoxy on Anastasius, not to replace him. Anastasius was prepared to discuss Chalcedon with Pope Hormisdas, but Hormisdas' attitude to Acacius, the patriarch of Constantinople who had been excommunicated in Zeno's reign, and his insistence that the emperor and eastern bishops approve Chalcedon without qualification sabotaged negotiations. Vitalian was defeated in Thrace in 515 and went into hiding. Attempts to replace the Patriarch of Jerusalem with a Monophysite in 516 provoked riots and Anastasius did not force the issue.
Anastasius, with the assistance of the Praetorian Prefect, Marinus, reformed finances by abolishing the chrysargyron. In 494 he reformed the coinage, issuing a much wider range of bronze coins, which had previously been in short supply. In 498 the collatio lustralis, a tax on craftsmen, was also abolished, while successful efforts were made to increase the efficiency of tax collection and even to reduce the rates of land taxation. At his death he was able to leave a large surplus of 320,000 lbs. gold.
.